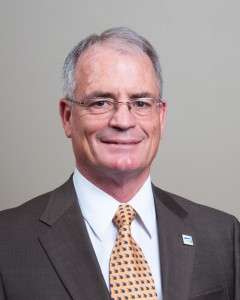 Family Advocate, The FAMiLY LEADER

Danny has been married for 38 years to Joy. They have three grown children who all live in Ankeny with their families. Danny worked as Director of Community Relations for Iowa Telecom in Newton from 1999 through 2009 when the company was sold to Windstream Communications. His family owned and operated a small family business near Grinnell known as Carroll's Pumpkin Farm from 1991 through 2011. Danny and his wife have been active members of the Grinnell Christian Church since returning to Iowa in 1975.
He was elected to the Poweshiek County Board of Supervisors in 1984 and re-elected in 1988 and 1992. It was here he learned some of his most valuable lessons about government at the local level. He served six terms in the Iowa House of Representatives as Assistant Majority Leader from 1996 through 2002 and then as Speaker Pro Tem through 2006.
Danny and Joy work together in property management and Danny represents THE FAMiLY LEADER as an advocate at the Iowa Legislature.